A Message from our Principal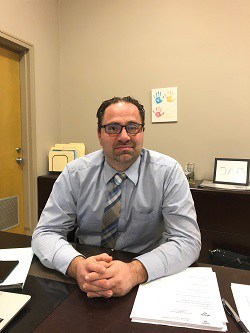 Choosing a school for your child is not an easy decision. At Royal Vale School we strongly believe that student success and well-being can be achieved by motivating and inspiring them to become lifelong learners all the while building a sense of community which fosters inclusion, acceptance and respect for all individuals.
First and foremost, our staff is comprised of dedicated and compassionate individuals who believe that education is not solely about academics, but also about helping each student achieve their full potential and acquire the necessary skills to become well-rounded citizens. As always, Royal Vale aims to deliver the best education possible to all its students in a nurturing and caring atmosphere. Every year, we look forward to listening to our community's comments, getting inspired, taking action and making our school better than the previous year. We understand that parents also want a safe, secure and stimulating environment, especially in these challenging, unprecedented times. We are committed to providing your children with a safe and healthy school environment.
In addition to a high-quality education, we have exceptional facilities. We have a new fitness room, a new climbing wall, and a new state-of-the-art dance studio. These are just a few recent upgrades that contribute to our unique learning environment. In the coming months, our second gym will be ready to receive students.
We have a fantastic school and are always looking for ways to make it even better. The different programs offered accommodate our current students and also the growing number of International students that we welcome each year. We offer a variety of options to meet the needs of every learner.
We love our school and we do hope that you will come and see for yourself why Royal Vale School is certainly one of the best public schools in the province!
Regards,
Mauro Zampini, Principal