A Message from our Principal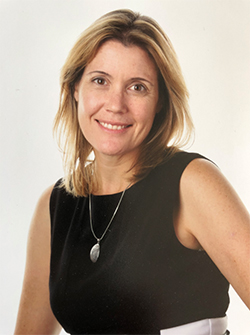 Choosing a school for your child is not an easy decision. Parents want a safe, secure and challenging environment, which is also supportive when facing difficulties. We strongly believe that Royal Vale offers that type of environment. We aim at delivering to our students the best education possible in a nurturing atmosphere. We are always looking for ways to support our teachers and improve our practices, and we do! Each year we improve upon the previous one. Our mission is to listen, get inspired, take action and make our school better year after year.
Students at Royal Vale receive high quality education. Our students obtain good results at the Elementary and High School levels on Ministry and School Board exams, and our overall ranking improves year after. We are proud to report that 100% of our students graduated in June 2019.
In addition to a high quality education, we have exceptional facilities. We are extremely pleased that millions of dollars have been or will be invested into our building; an upgraded auditorium, a new fitness room, a new climbing wall, and a new state-of-the-art dance studio are just a few recent upgrades and what make our school offers an exceptional location for learning. For September 2020, we will have a second gym built, and we just can't wait!
We have a fantastic school and are always looking for ways to make it even better. The different programs offered accommodate our current students and also the growing number of International students that we welcome each year. We offer a variety of options to meet the needs of every learner.
All of the improvements, initiatives and accomplishments over the last few years were made possible by first defining a vision that was shaped by the feedback of many people including students, parents, Royal Vale staff, our Governing Board members, our Home and School Association, our Commissioner, our EMSB Deputy Director General, our Regional Director and even prospective parents. We love our school and we do hope that you will come and see for yourself why Royal Vale is certainly one of the best in the province.
Respectfully,
Nathalie Lacroix-Maillette, Principal